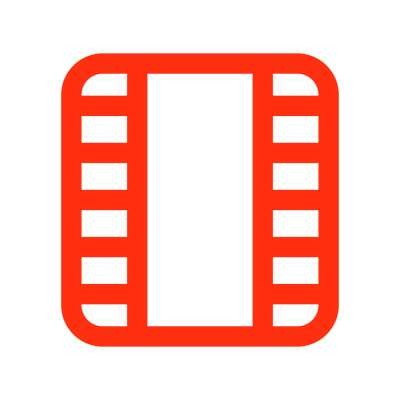 Coming 2 America (2020) [HD] Trailer - Eddie Murphy (Fan Made)
Coming 2 America (2020) [HD] Trailer - Eddie Murphy (Fan Made)

This fan trailer is based on Eddie Murphy's most famous movie Coming to America. The movie is confirmed by Eddie Murphy and is actually currently in the works.

Cast and Characters included:

John Amos
as Cleo McDowell

James Earl Jones
as King Jaffe Joffer

Shari Headley
as Lisa McDowell

Arsenio Hall
as Semmi

Eddie Murphy
as Prince Akeem

► MacamTV MERCH AVAILABLE here: https://teespring.com/stores/macamtvs-store

*Hey guys I love reading your thoughts and opinion's in the comments, but please keep it clean and positive. Any negative or offensive comments will be removed.*

---------------------------------------

Hey guys I would like to make it clear that this is a fan made trailer. Sadly this trailer is not REAL. That means it contains clips from other movies, put together with special effects using Wondershare Filmora video editor and Picmaker (Picmaker.com) photo editor.


The purpose of my videos is to bring dream movies to life. If you are looking for a real trailer sorry this is not for you. As stated in the beginning I created this for ENTERTAINMENT and the FANS of the movie.


Creating this video take days to produce and publish. I do lots of research and takes a lot of time. The thumbnails and posters you see are originally created by me. (Follow me on twitter @Macamtvofficial to get more details of my work.)


I narrated the whole trailer and created my own wording. Despite the lack of clips and connections, I think putting my voice brings life to the trailer. The title sequence I edited with a Last Vegas background.


The main elements that brought colors to the video the african dancing and the royalty mansion. Eddie Murphy scenes where from Imagine That and Mr. Church. Arsenio Hall Standup Special from Netflix I added to simply bring his presence in the trailer.


Also there are actor names and character names which I believe brought life into the trailer. This movie is set to release soon and we don't have official information yet. So I made the setting Las Vegas since last time it was in New York.


Feel free to SUBSCRIBE, COMMENT and LIKE this video, I would appreciate it a lot. The more popular the video is, the better chance it can get seen and maybe come true!!!!


---------------------------------------
Special Thanks to:


►Video Credits | Mr.Church | Imagine That (2009) | Arsenio Hall Standup Special Trailer | Welcome ,Roscoe Jenkins movie | Act Like You Love Me movie | John Amos on the "Coming to America" Sequel " | Paramount Pictures/Rovio Animation (2016)

► Music Credits | Coming to America intro Music | Minneapolis and Bouncey by YouTube Audio Library I Feel Good Cover

-------------------------------------

If you like this video feel free to hit that NOTIFICATION ICON to become part of the MacamTVFAM.


►►Subscribe to my Youtube Channel:
youtube.com/c/MacamTV


►►Twitter @Macamtvofficial

Why you should follow me on TWITTER?

I will be posting what I'm currently working on. This is the ONLY way for you to get an idea of what is coming weeks before!


►►Instagram @Macamtvofficial

Why you should follow me on INSTAGRAM?

If you like pictures then this is for you. Basically I will be posting the most recent video's cool posters and FAN ART created by me!


►►Facebook @Macamtvofficial

Why you should follow me on FACEBOOK?
I will be posting DELETED VIDEOS that never made it to the channel!
------------------------------------------------------------------------

Copyright Disclaimer Under Section 107 of the Copyright Act 1976, allowance is made for "fair use" for purposes such as criticism, comment, news reporting, teaching, scholarship, and research. Fair use is a use permitted by copyright statute that might otherwise be infringing. Non-profit, educational or personal use tips the balance in favor of fair use.
Show more